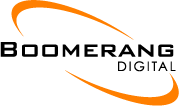 At Boomerang Digital, your business is our first priority
70 Silton Road, Unit 5
Vaughan, Ontario L4L 8B9
Toronto Line: 416.631.6611
Vaughan Line: 905.851.3737
Fax: 905.851.2112
About us



Boomerang Digital since 1990, continues specializing as an Authorized Dealer/Service Provider for Konica Minolta's Multi-function Bizhubs/Consumables, Ideal MBM Destroyit Shredders/Finishing Products/Consumables and Okidata Printers/Fax machines/Consumables.

Our Service Technicians are factory trained and certified bringing over 20 years experience to the office equipment industry.

Backed by the manufacturers, Boomerang Digital works cohesively to provide the best service at quick turnaround times for the following products and brands:

Multi-function Bizhubs - Authorized Konica Minolta Dealer for over 20 years
Shredders and Finishing Products - Authorized IDEAL-MBM Dealer for over 20 years
Printers - Authorized Okidata Dealer for over 20 years
Toner Cartridges - Authorized Reseller of hundreds of brand name cartridges OEM and Remanufactured according to CGSB Standards, ISO and ASTM compliant.With over 20 years in the office equipment industry, Boomerang Digital with our knowledgeable and friendly staff continues providing excellent quality office equipment and customer service to the Federal, Provincial and Municipal Governments as well as hundreds of businesses in the Private Sector.

Boomerang Digital continuously strives to exceed each client's expectations, through transparency from the initial purchase, quick turnaround times (delivery, installation, initial network setup, user training) to the ongoing customer support afterwards that is required in this industry.